Dear Santa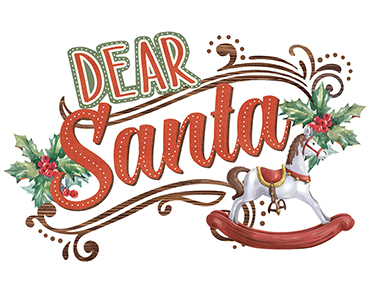 Are you ready to lose yourself in a magical journey into the heart of the Christmas season?
Get ready to live the warm and cozy atmosphere of old Christmas, with a touch of vintage style that will bring you back in time.
Here, in our collection, Christmas becomes a precious moment to be shared with family and friends.
The pages of our pads are windows open to memories that make the heart smile and that fill it with joy.
No matter if it's a family lunch, the sweet aroma of freshly baked cookies, or the warmth of a crackling fireplace: every moment is precious
and worth remembering.
What could be more exciting than seeing the faces of our loved ones light up with joy when we open a special gift?
With our collection, you'll be able to create projects that capture the emotion of that magical moment.
Whether it's small colourful packages or big surprises wrapped in ribbons, you'll have everything you need to make that moment of joy indelible
in your memory albums.
So, join us and let yourself be enchanted by the magical atmosphere of Christmas. Choose our scrapbooking materials, cherish the special moments,
and create memories that will last a lifetime. Get ready to smile, laugh, and share love because with our collection dedicated to Christmas,
it truly is the most wonderful time of the year!
Happy scrapbooking and Merry Christmas to all!